It is absolutely true that the Pacific Northwest (PNW) has something for everyone; deserts, mountains, rivers, the ocean, and four different seasons.
Question is…
Where do you want to live?
Small town? Big city? On a farm? On a mountain? On the ocean?
Wherever it is that you want to live, the PNW has a location to fit your needs, and Elk Ridge Custom Homes can put you in your dream home.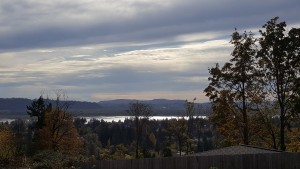 But let's scale the PNW down to a smaller area…
The Portland-Vancouver metro area…
People move here every day, but why do they move here?
Well it's not to become hipsters (that happens on its own).
They move here for the beauty of the green scenery. They move here for the friendly smiles. They move here for the food, fresh produce, beer, wine, and coffee. They move here because it is affordable.
People move here because they want to…plain and simple.
Now…
Think about everything that we said. Do you want it? It's yours for the taking.
Imagine having options to do the things that you want to do in an area that you want to live in.
Have you thought about a house?
Here at Elk Ridge Custom Homes, we have helped people just like you customize and build the homes of their dreams; homes looking out over the water, the city skyline, a vineyard, or their own backyard.
People are surprised (in a good way) on what they can get for their money when they move here, and Elk Ridge homes are no different.
Think about it…
A 3,000 sq. ft. custom built house for the cost of a studio apartment in San Francisco, or a one-bedroom apartment in New York City.
The numbers don't lie. Check out the housing costs from four cities (two West Coast and two East Coast) compared to the Portland-Vancouver metro area.

Housing costs only…
Los Angeles, CA = 143% more expensive
San Francisco, CA = 347% more expensive
New York, NY = 138% more expensive
Boston, MA = 108% more expensive
So…
Welcome to the PNW, and now that you are here living in the perfect location, in your perfect house; what do you do with all of the extra money that you saved buying an Elk Ridge custom built home? Perhaps buy a flannel shirt and a cup of java (our attempt at a hipster joke).