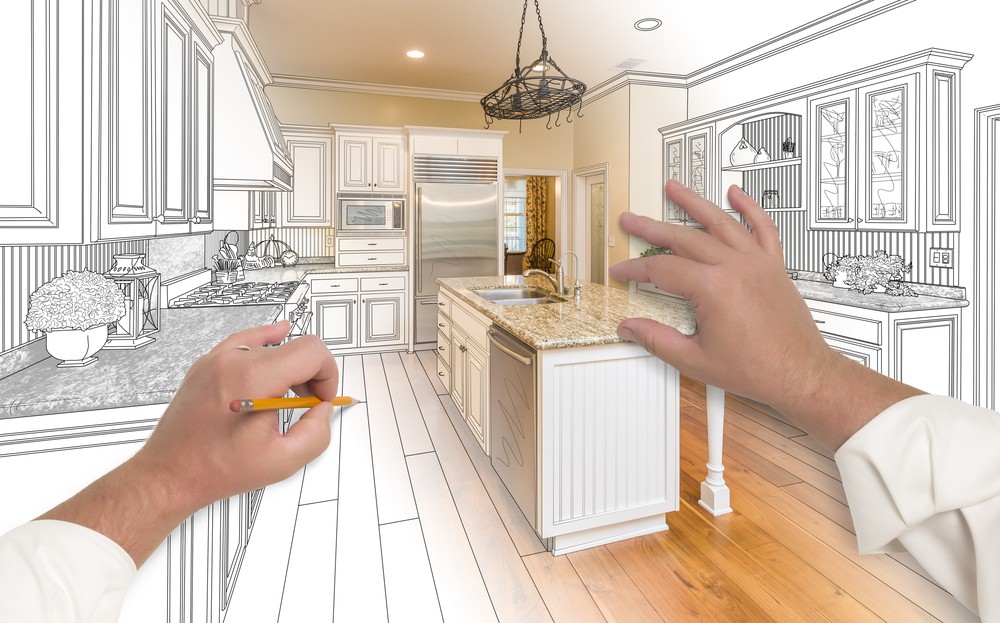 Building a custom home can be quite exciting. The unique sensation of having the freedom to control every aspect of the layout and design of your house is highly desirable. You get to specify important features, like the dimensions of each room or the style of the built-in shelves. Although it might be your plan to live in your custom home forever, you should still include those features that help maximize your the value of your house.
Make the rooms spacious
When building your home, you want to focus on those same aspects you would look for when buying a house. Ample space is a favorite feature with homebuyers. Strategic floor planning during the building phase can help maximize space utilization. The right layout can make any property look bigger than it actually is.
Gourmet Kitchens
You can enjoy having a large gourmet kitchen even if you are not a skilled master chef. Homes that have feature-rich kitchens sell at higher prices. Examples of these value-boosting features include generous granite or marble counter space, islands, roomy cabinets, and stainless steel appliances.
Master Bathroom
Having a large, spacious master bathroom complete with many spa-like features also adds value to your custom home. Instead of going with basic or standard bathroom features, consider adding a few upgrades. Just imagine how much you will enjoy having an over-sized garden tub, multiple sprayer showers, and lots of square footage in your master bath.
Roomy closest
Including roomy closets can have a positive impact on home resale value. In custom home building, creating a spacious master closet is especially important. You might not want the closet to be as big as your bedroom, but there should still be enough space to comfortably store and organize your wardrobes. Having larger-than-normal closets in every regular bedroom also helps to improve property value.
Water Filtration
Built-in water filtration has become a common feature in today's homes. If you add one of these systems into your custom home building plan, it will attract more buyers whenever you decide to sell the house. A filtration system saves you money by supplying purified water right to your tap.
Unique flooring
Choosing from among the most popular flooring materials is an effective way to add some value to your home. Consider going with a hardwood floor style, as this type of flooring never goes out style.
Include many windows
Windows can be a great source of light, but they also play a role in improving insulation and energy efficiency. There are advantages to having many windows in a house. The benefits of having many windows in a house increase when they have a higher than standard resistance to heat and cold transfer. If the top-of-the-line models are out of your budget, double-paned windows, windows with integral treatment, or insulated windows can help you save on energy. And saving energy is very appealing to those who are eco-friendly.
Conclusion                                        
When building a custom home, finding the right custom homebuilders should be one of the most important items on your to-do list. This is where Elk Ridge Custom Homes comes in. If you are looking to build a home in Vancouver, Washington, Portland, or anywhere else in Washington or Oregon, call Elk Ridge Custom Homes today.